This Dead Centre Brewing Tank move project was undertaken for Dead Centre Brewing (an Irish craft brewery), who were seeking to appoint a moving specialist to support and assist with the installation of new brewing tank equipment. The Cronin Movers Machinery Moving Team were selected to assist with the offloading, de-crating and installation of two 1000L FV tanks at the Dead Centre facility in Athlone, West Meath.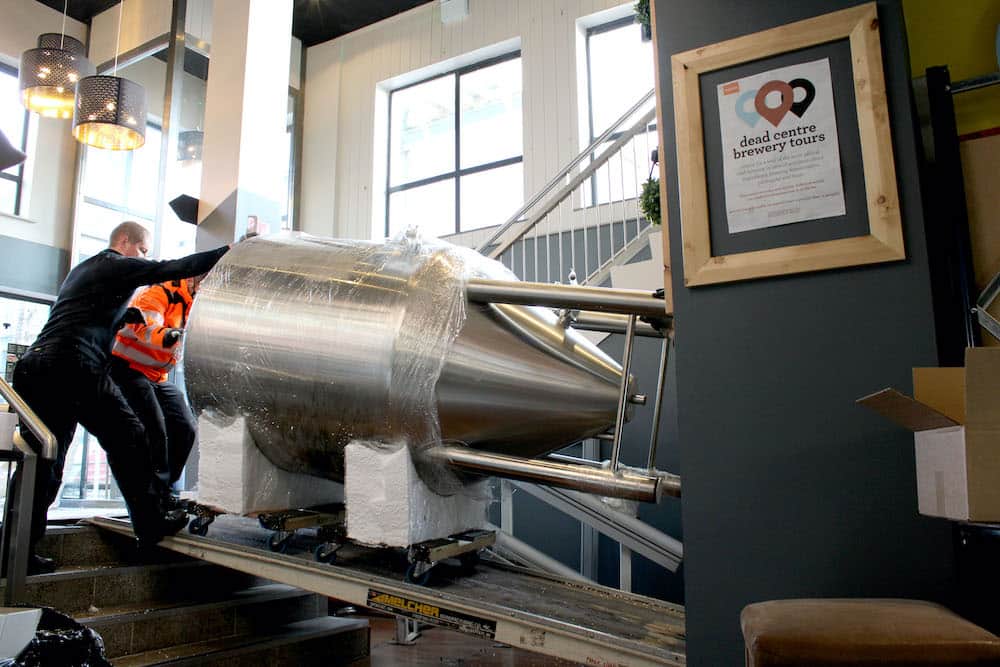 WHAT WAS INVOLVED
The Dead Centre Brewing Tank move project was undertaken by Cronin Movers Machinery Movers Team, who were involved in planning, project management and moving the two brewing tanks. The team leader reporting directly to the Dead Centre Brewing on-site project manager.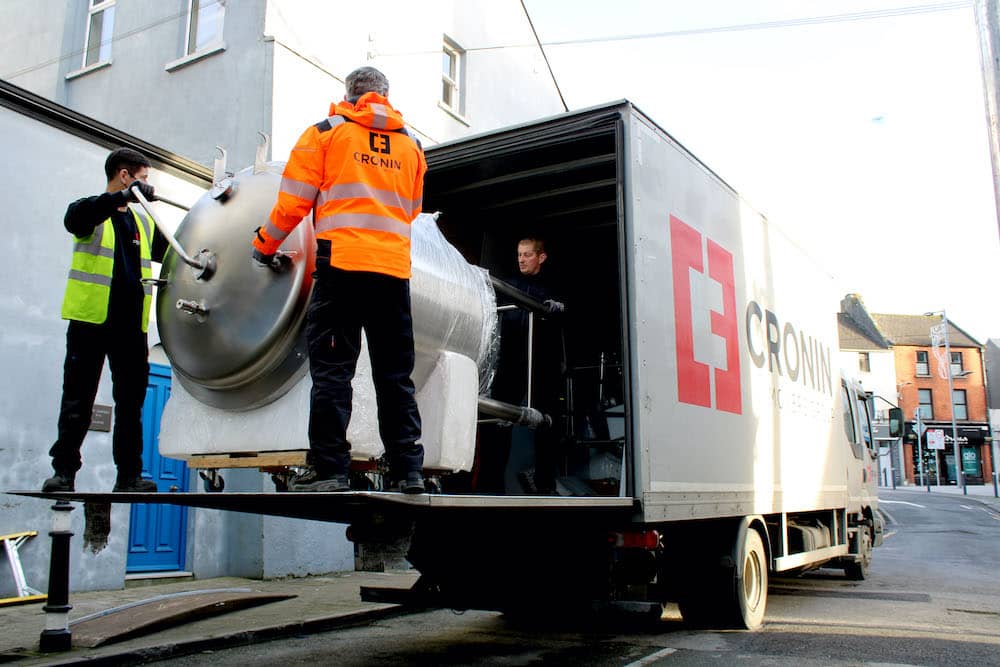 Phase 1 of the project involved the careful offloading, de-crating and preparation works of the FV tanks at the Cronin Movers facility. Following the preparation works, the new tanks were carefully loaded onto a Cronin vehicle and transported to Athlone.
Phase 2 of the project included the offloading and installation of the tanks. A specially designed ramp system was created for the tanks to move from the upper level to the lower level. Doors and frame were removed internally to allow for the tanks to be moved horizontally inside the brew house. Once inside the brew house, using slings and lifting equipment, the FV tanks are lifted vertically and moved on multi-directional skates into final position.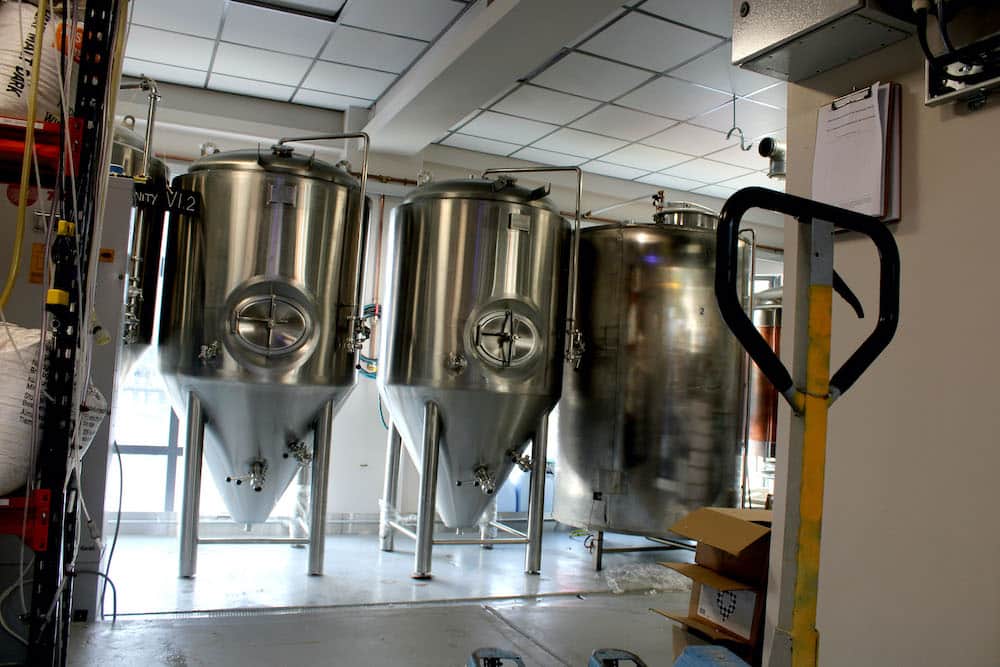 THE OUTCOME
The Dead Centre Brewing Tank Move project, including the installation of the new FV brewing tanks was a success, and all elements of the project were completed on time. The new FV tanks are now up and running.
Liam Tutty (Founder) of Dead Centre Brewing says: "I've now worked with Cronin Movers on 3 separate occasions regarding the installation of equipment, and I can safely say they are the best at what they do."