As part of an upcoming refurbishment project in the Department of Zoology in Trinity College, the college authorities required a valuable collection of delicate zoological artefacts in the basement to be packed and relocated to other locations on and off campus.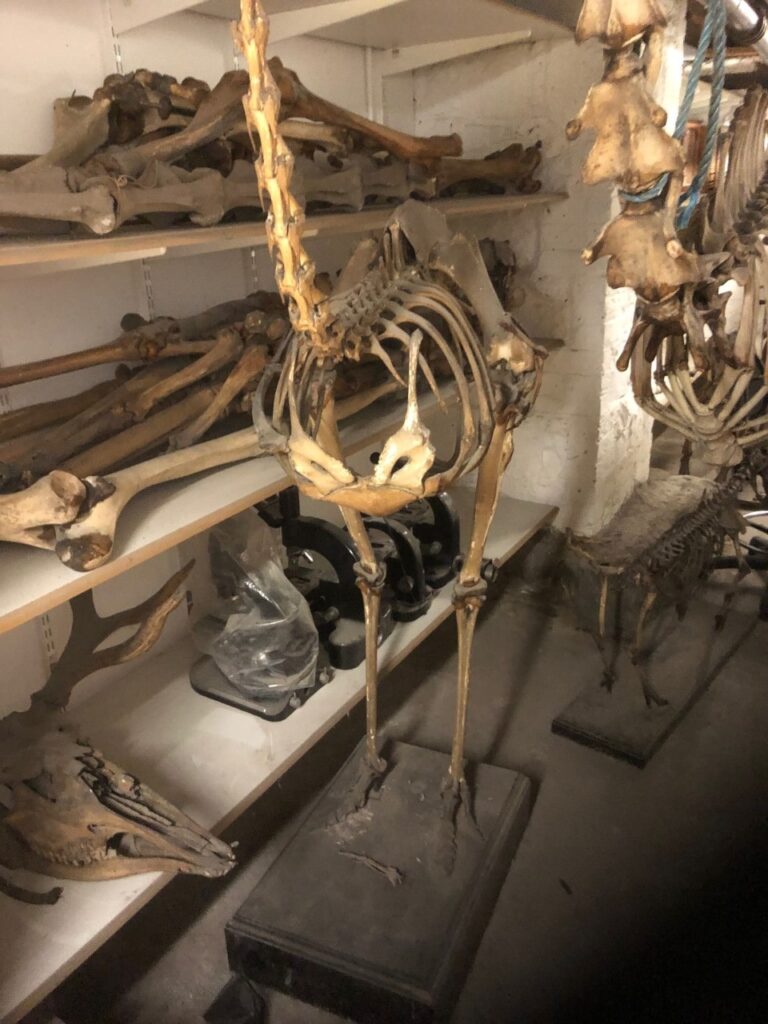 WHAT WAS INVOLVED
The basement housed a large delicate collection of zoological artefacts of varying sizes. This included 250-year-old skeletons that were suspended in their current location from existing internal structures.
The safe movement of the skeletons required custom-made transport poles which could be fed through existing ropes to take the weight of the skeleton. Then new slings were introduced and secured to suspend the skeletons from the transport poles.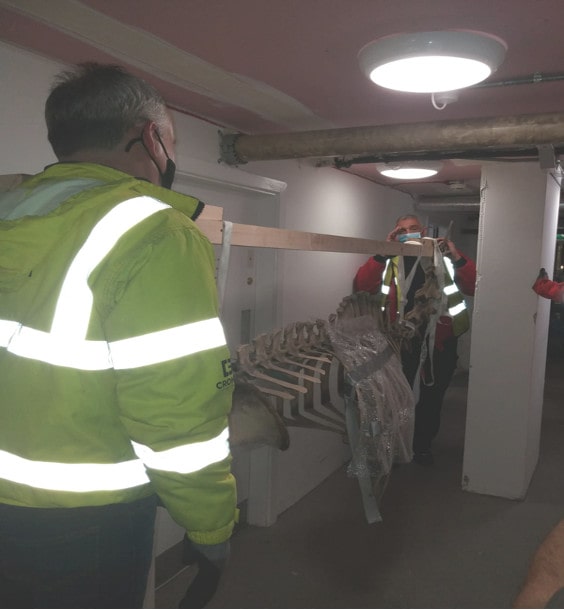 The collection of skeletons had to be manually removed from the basement suspended on the supporting poles and carried across campus where they were transferred onto purpose-built A-Frames in their new location.
As these artefacts included skeletons and bones that were between 200 and 250 years old our relocation team had to exercise extreme caution. Being housed in a basement environment posed very specific challenges with very tight acute turns and narrow passageways with pillars and overhead ducts.
As a result, the team protected the artefacts with bubble wrap and other protective materials in transit. Due to the numerous risks involved in moving through the basement a spotting system was used to identify all potential contact points and ensure these were navigated through safely.
THE OUTCOME
The delicate collection of zoological artefacts were successfully transferred to their new resting places. This included the large and cumbersome skeletons of a camel and ostrich!
The skeletons are now safely suspended from their new A-Frames and awaiting future examination from perspective Zoology students.