A nostalgic review of a prestigious Hotel Relocation logistics project for the Four Seasons Hotel in Dublin had us 'Reeling in the Years' from 2001. Following a rigorous selection process Cronin Movers Specialist Logistics team were given the task of managing this enormous Furniture, Fittings and Equipment logistics project.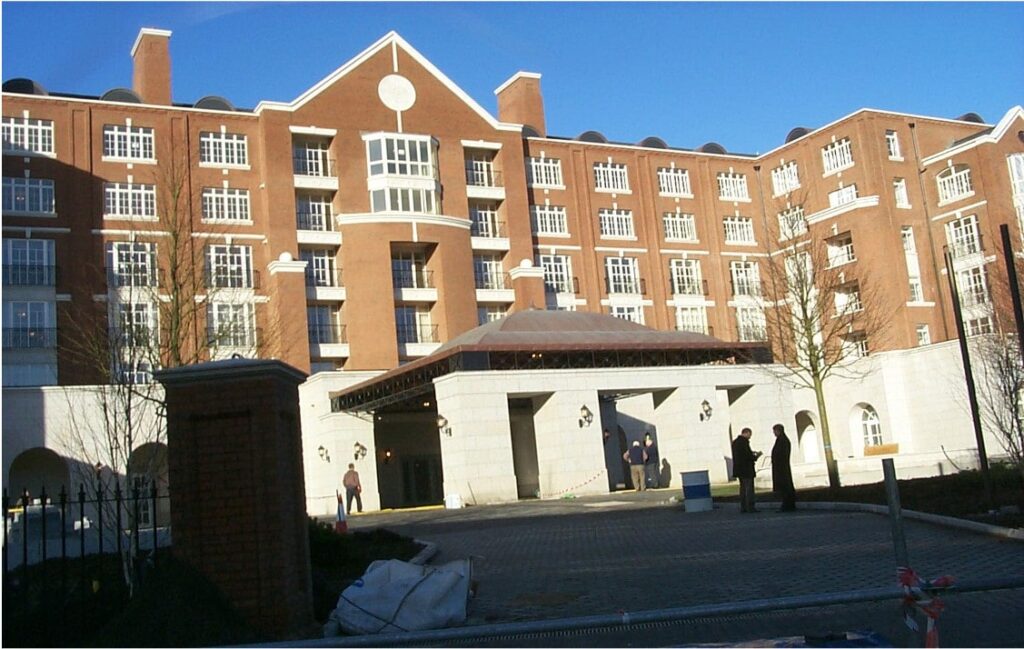 WHAT WAS INVOLVED
When our Specialist Logistics team were selected, they became involved in the planning process alongside the Four Seasons project team. The on-site planners and move managers became involved months before the actual move took place to ensure all plans were in place before any furniture or fittings were installed at the Four Seasons site in Ballsbridge. A move team was allocated to the project with the responsibility of delivering all guest rooms and suites on a phased floor-by-floor basis. Each area was in turn fully fitted and installed to the client specification. A simultaneous plan for all public areas was put in place where a team was allocated to fitting and installing in these areas including the reception, lobbies, restaurants, bars, banqueting rooms, leisure facilities, catering and housekeeping areas.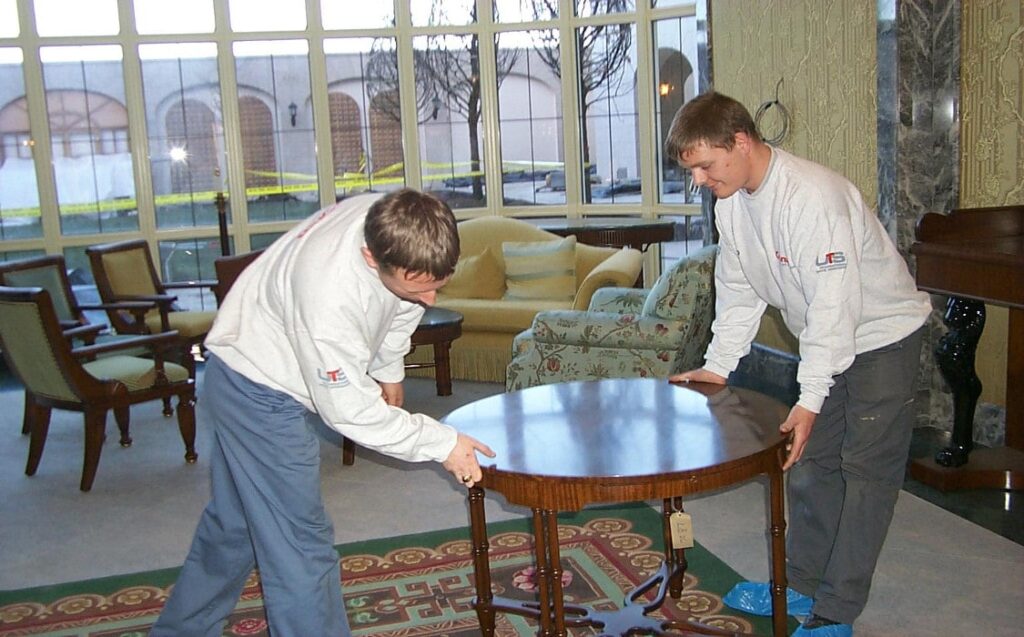 As you might expect from a luxury hotel brand, custom designed furniture and fittings were sourced from all over the world. Our Specialists Logistics team handled the importation, customs clearance and transportation to our state of the art warehouse and storage facility. There, deliveries could be quality checked to ensure they were damage free and ready for the installation date. This became the central hub of the logistics operation where our computerised system recorded and tracked inventory both in and out of warehouse. This enabled our team to produce daily updates and weekly status reports for the project team at the Four Seasons, ensuring they could reconcile deliveries against purchase orders.
THE OUTCOME
All of the hotel furniture, fittings and equipment were successfully installed on-site within the deadline to ensure this luxurious hotel could open on schedule. The most important criteria throughout the entire project was the attention to detail to ensure high quality furniture and fittings were carefully moved through the new hotel building. Our Specialist Logistics team delivered a very professional service leaving the working environment pristine and ready for the opening ceremony!