Wavin Ireland were seeking to appoint a machinery moving specialist to support and assist with the Rigging, Loading and Transport of a 38 tonne Injection Moulding Machine from their Balbriggan, Dublin site to the Wavin Chippenham, UK site.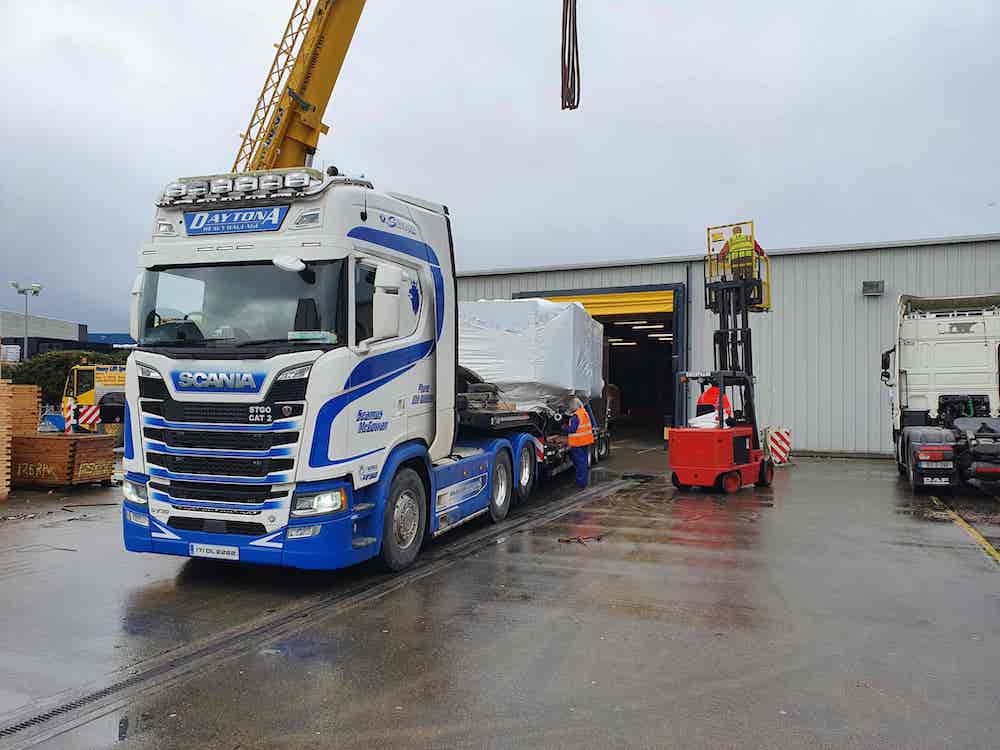 WHAT WAS INVOLVED
Our Cronin Movers Machinery Moving Team were involved in the planning, project management, professional rigging and moving service from start to finish. The team leader reported directly to the Wavin Ireland on-site project manager.
Phase 1 of the project involved the careful separation of the injection moulding machine into 2 sections, (section A – Clamping Unit, 28,000kg, and section B – Injection Unit, 12,000kg.) Each section of the machine was carefully lifted using a set GKS-Perfekt hydraulic jacks, set down on a set of GKS-Perfekt multi-directional skates, and moved from the manufacturing floor to designated export packing area.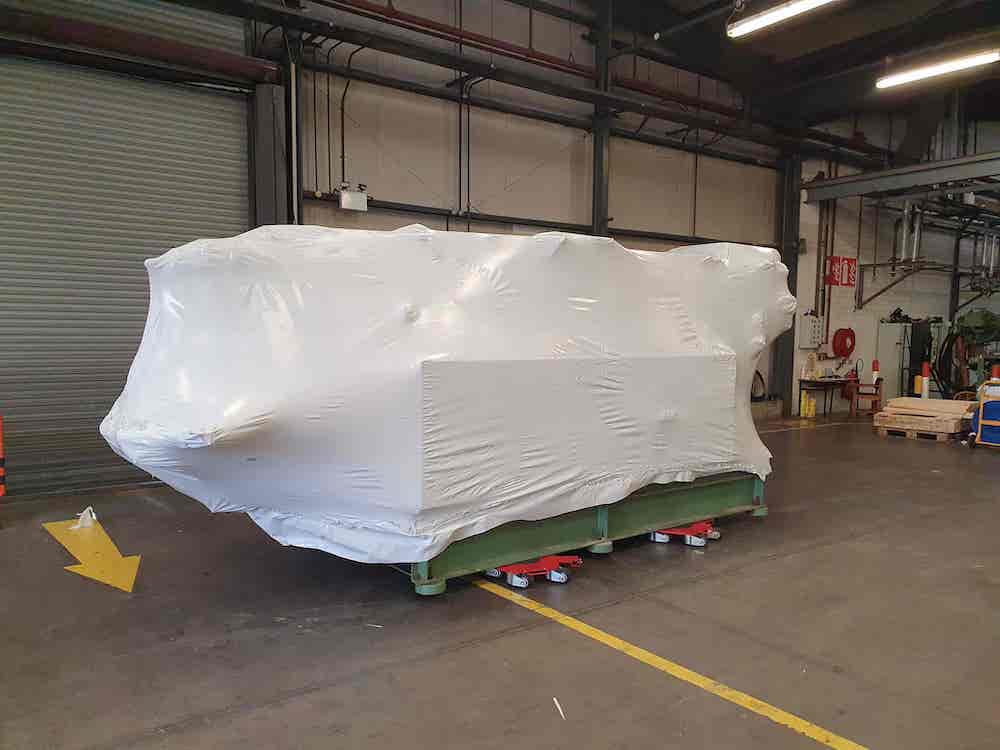 Each section was heat wrapped in a heavy-duty transport plastic to form a moulded transport protection for the journey from Ireland to the UK. Once wrapped the machines were moved from inside the factory to the external loading yard.
A 96tonne capacity mobile crane to carefully lift and secure the machine onto the transport trailer
Phase 2 of the project was the transportation of the 2 sections of machinery from Ireland to Chippenham, UK.
THE OUTCOME
The removal, loading and transportation of the Machine were completed on time.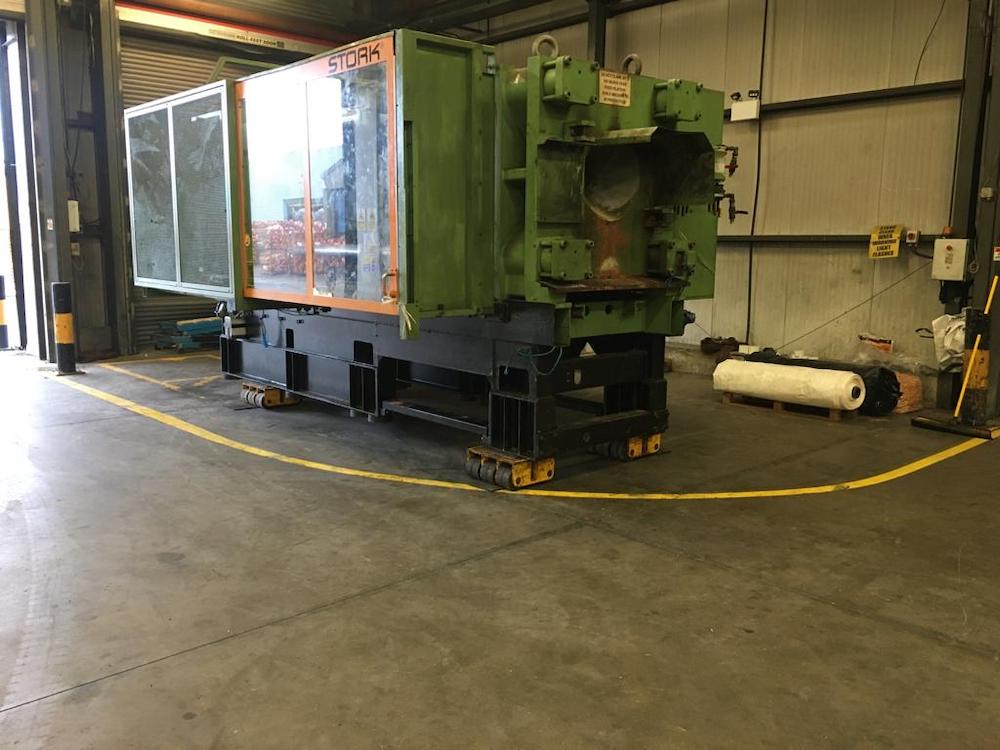 The Project Manager for Wavin Ireland says: "Cronin Movers came highly recommended to me. Moving heavy complex equipment is certainly not an easy thing to do, but these guys make it look so, and provide a professional service from start to finish, very efficient."