The Order of Carmelites were keen to arrange the relocation of religious statues & furniture from their Irish monastery to the Sisters in Zimbabwe. They required a specialist relocation company to support and assist with the Packing and Crating, Loading and shipping of a number of decretive hand carved solid wood pieces of church furniture and statues. All of these items had been sculpted from large oak and pine trees that had fallen on the grounds of the monastery. The items are being sent to the Order of Carmelites in Mutare, Zimbabwe, and will be placed on display in their new home.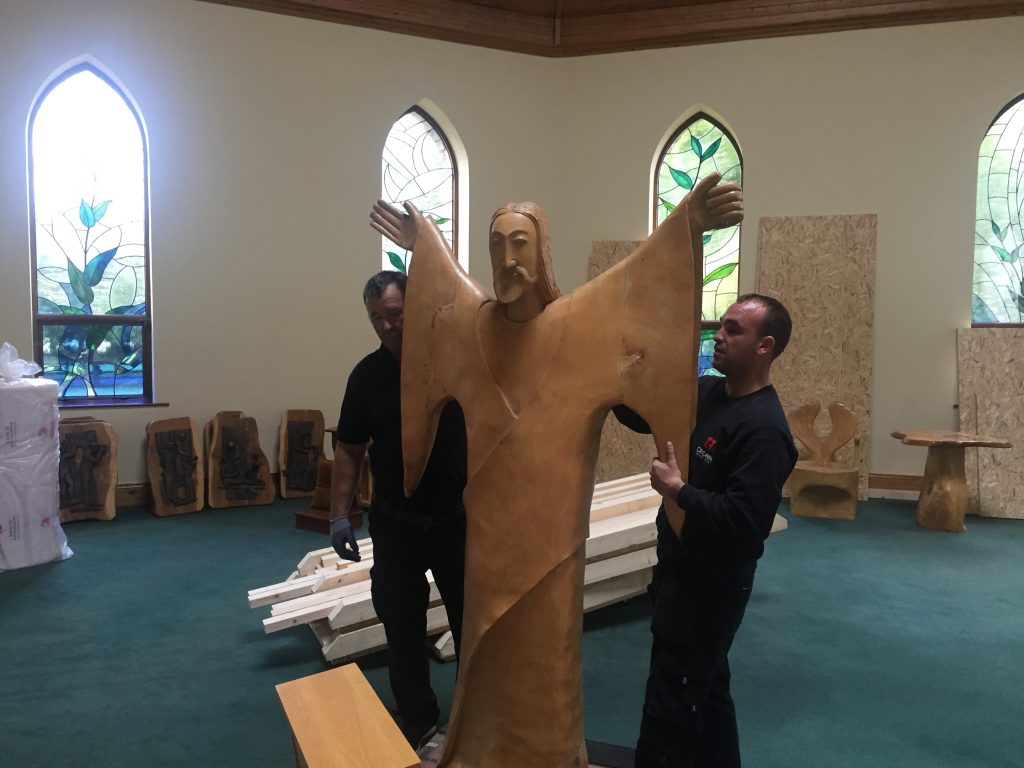 WHAT WAS INVOLVED
The relocation of religious statues and furniture is a highly sensitive move due to the religious significance of all the items. So this relocation project involved careful planning, project management and a professional moving and packing service from a dedicated Cronin Movers team. Each item of furniture was carefully removed from its position in the church, wrapped in heavy duty export bubble wrap, and placed in a purpose built timber crate.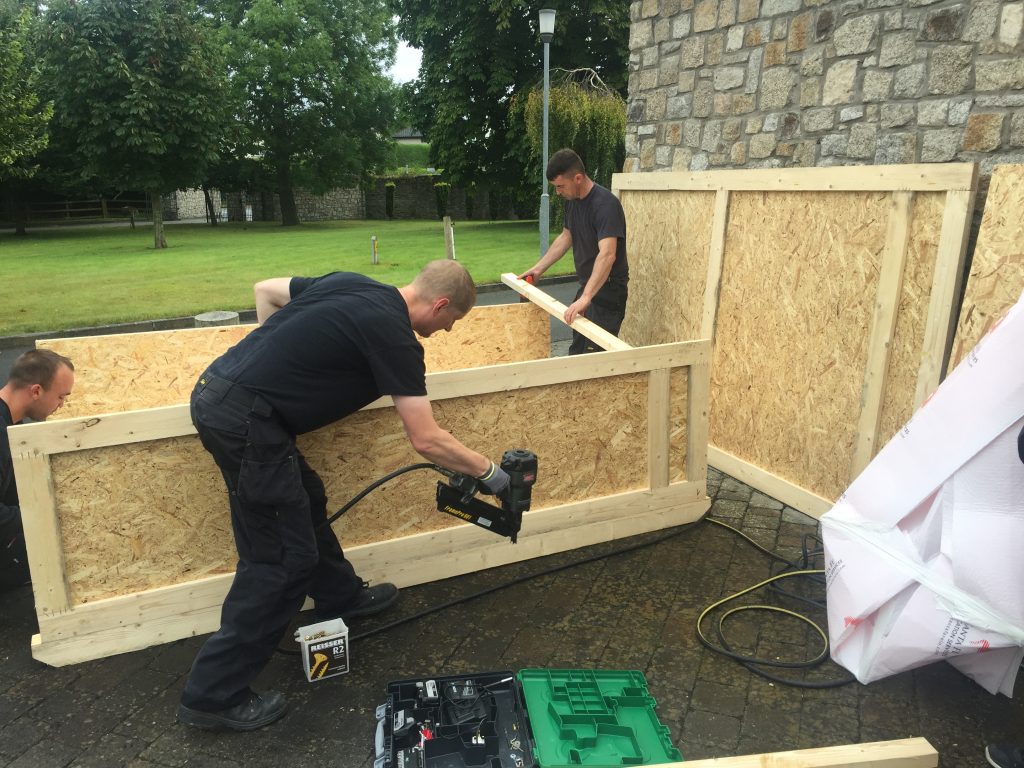 All the crates are then loaded onto a 20ft container to begin the long journey to Beira Port, Mozambique. The container is the unloaded form the shipping vessel and transport via road truck to Mutare.
THE OUTCOME
The relocation of religious statues & furniture was completed successfully. The packing and loading took place over 3 days in August, and the crates currently on route to Zimbabwe.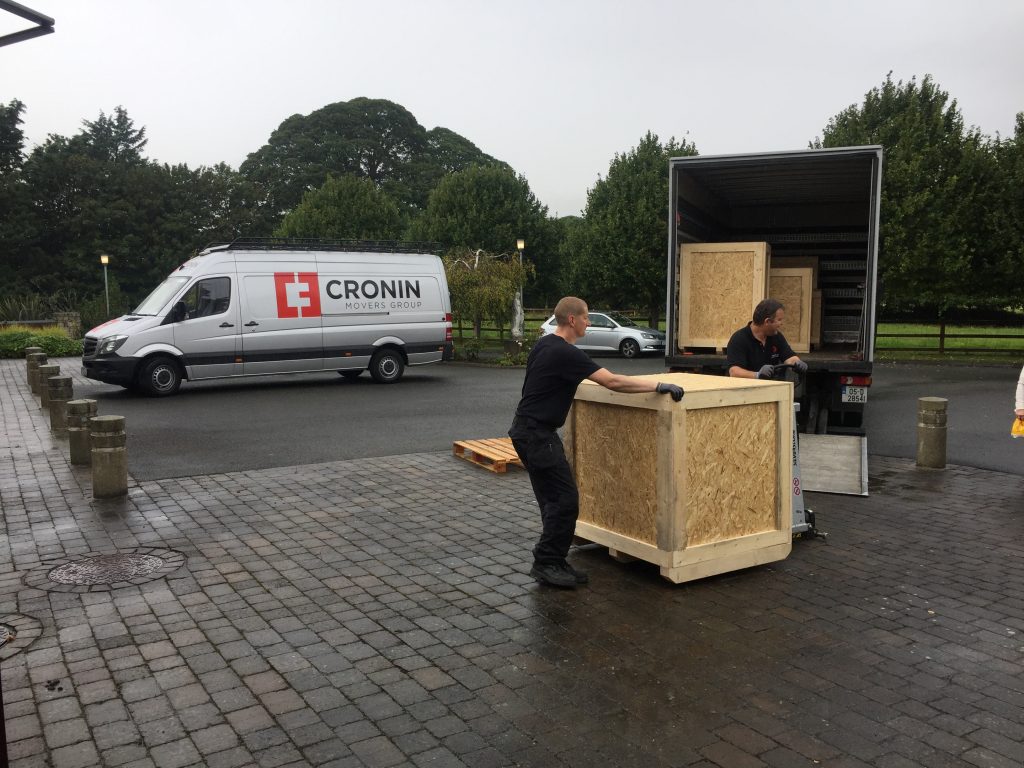 Sister Breda Mc Inerney (from the Order of Carmelites Dublin) expressed her appreciation. "We had looked at one or two other providers for this project but Cronin Movers came highly recommended to us. I am delighted to say we made the right choice, extremely professional crew from start to finish."