Centrica appointed our Machinery Movers team to manage the rigging and offloading of a distribution transformer for Tallaght Hospital. Centrica plc is a British multinational energy and services company with its headquarters in Windsor, Berkshire. Its principal activity is the supply of electricity and gas to consumers in the United Kingdom and Ireland. It is the largest supplier of gas to domestic customers in the United Kingdom, and one of the largest suppliers of electricity, operating under the trading names Scottish Gas in Scotland and British Gas in England, Wales and Northern Ireland. It owns Bord Gáis Energy in Ireland.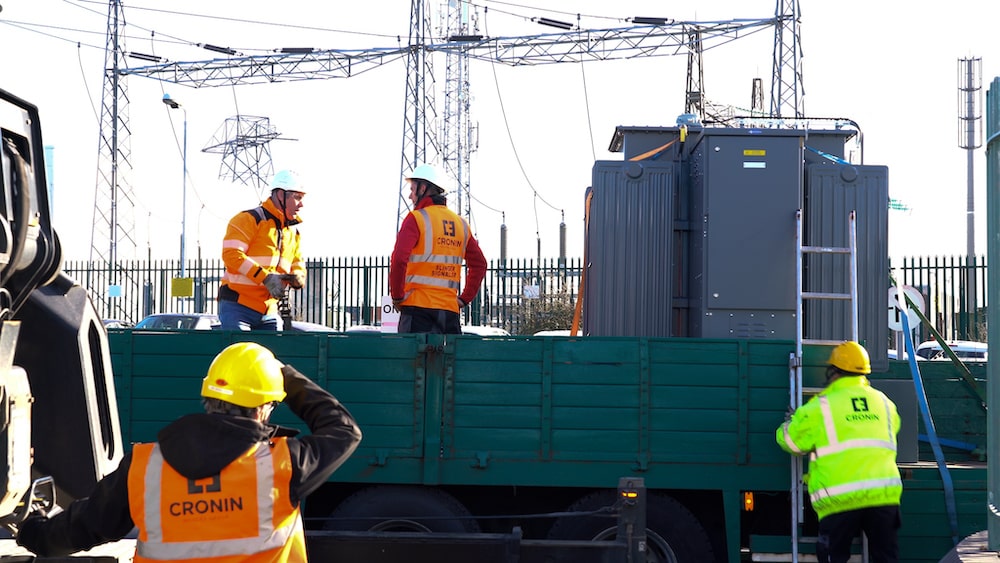 WHAT WAS INVOLVED
This Rigging and Offloading of a Distribution Transformer required our Machinery Moving team to assess the risks involved before carrying out the detailed project planning. Our team provided a professional rigging and loading service, before transporting the transformer to the Tallaght Hospital site for offloading and positioning on a prepared concrete plinth. The distribution transformed weighed 6500kg. Our team leader reported directly to the Centrica on-site project manager.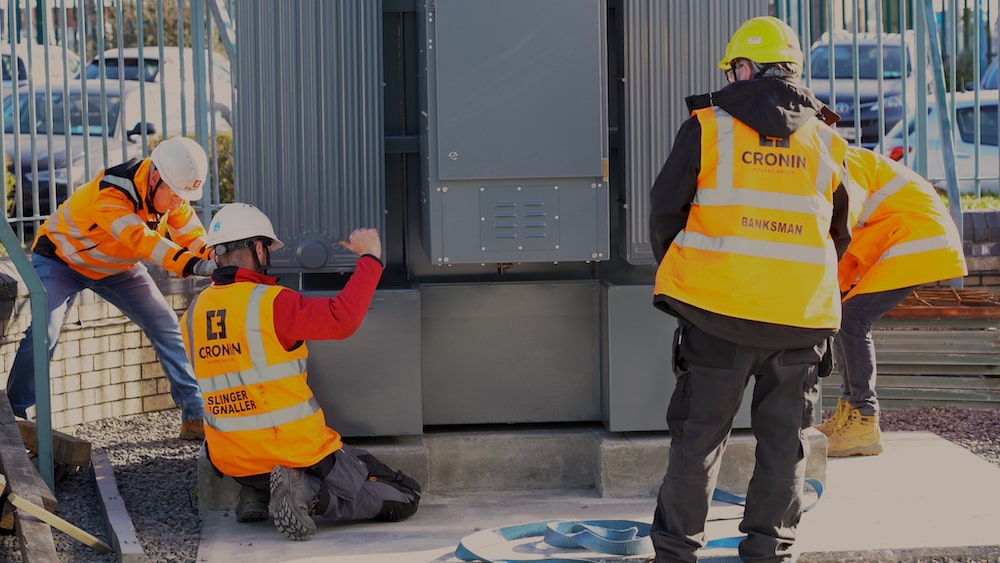 There were many different stages to the rigging and offloading of the distribution transformer. Firstly, the 6500kg TX transformer was offloaded at our Cronin Movers secure warehouse facility in Damastown. The transformer was stored here temporarily until the site preparations at Tallaght Hospital had been completed.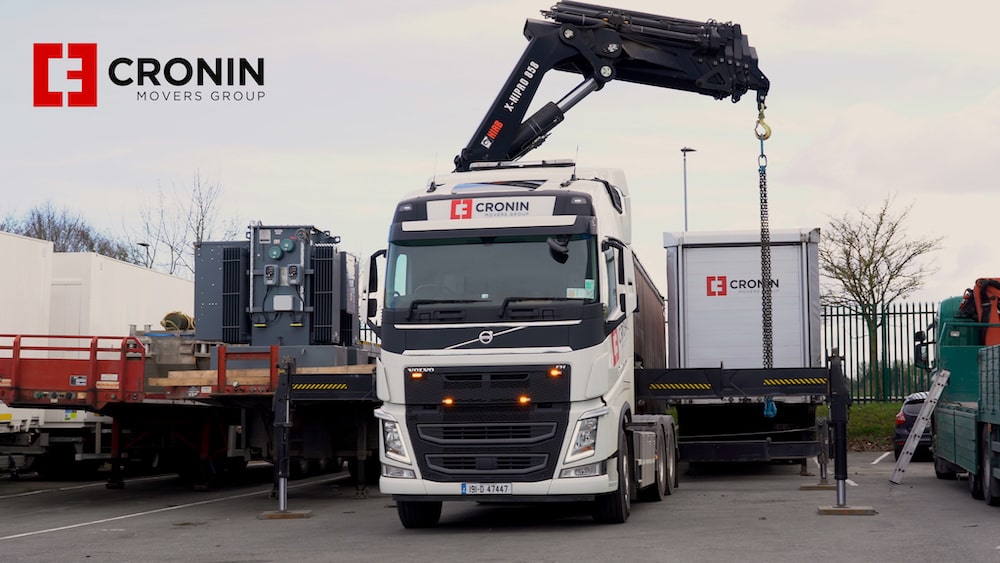 At that point the transformer was reloaded onto the Cronin Movers delivery vehicle and transported to Tallaght Hospital. Using a 85tm HIAB crane truck and a 4 legs chain sling the transformer was offloaded and carefully slewed around over the railing. The crew carefully lower the transformer down into final position onto the concrete plinth.
THE OUTCOME
Our Machinery Movers team successfully and safely completed rigging and offloading of the distribution transformer. The transformer was successfully placed in the correct location, and the project was fully completed over a 2 day period.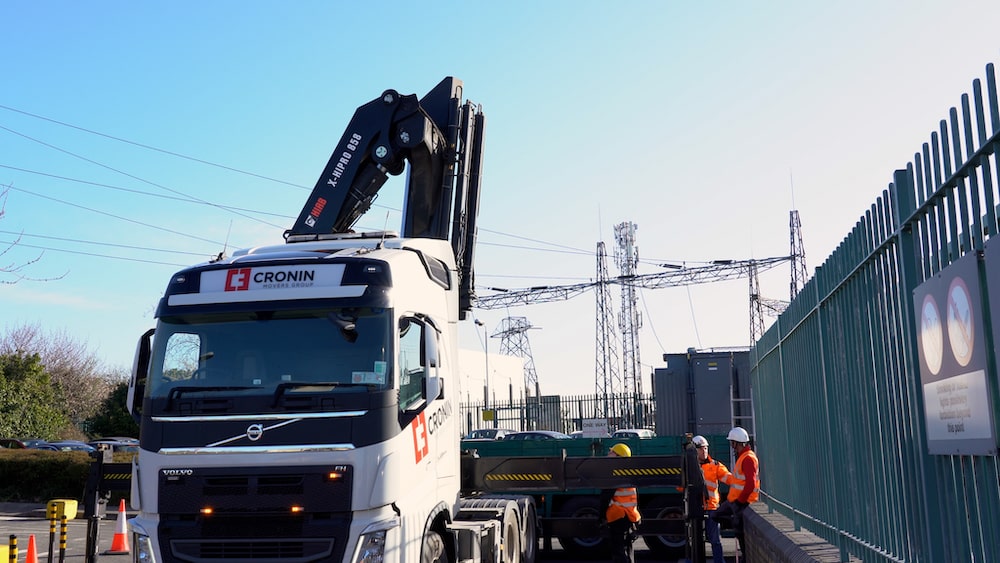 CONTACT CRONIN GROUP TODAY